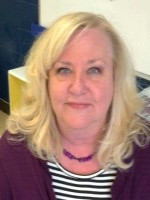 Joanne Castellano, Program Director of the TECHConnection Program of FRA
Joanne has been the Program Director of the TECHConnection Program of FRA for the last 25 years. She began her career at FRA creating a place for people with disAbilities to come to and learn about assistive technology. Giving people an opportunity to have a real hands-on experience while learning about the technology and helping them to find a solution. As the center has grown into providing classes for individuals with disAbilities, she oversees class curriculum and assistive technology needs of the students. As well, Joanne's focus is to provide an easy and balanced environment for the teachers of FRA and the students that attend. Joanne has two sons. Her 28 year old son, Thomas, has Down syndrome. Joanne credits Thomas for bringing her into such a beautiful world of people with special needs and the technology that has changed the playing field.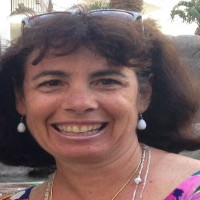 Robin Bauer, Program Coordinator
Robin received her BS Degree in Business Administration from Montclair State University and her MBA from Fairleigh Dickinson University. She worked as a Contract Specialist for Department of Defense at Fort Monmouth and Department of Energy in Princeton. While raising her four children, she volunteered for various organizations including serving as PTA President at Township of Ocean Intermediate School and consultant to the Monmouth County Sheriff Advisory Council. Most recently, she has been employed by the Township of Ocean Board of Education as a substitute teacher. Robin has been married to her husband Bob for 26 years. In her spare time, she likes to read, travel and spend time at the beach.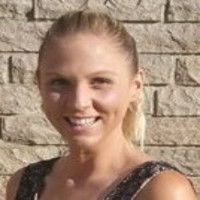 Jenn Lindsay, Lead Teacher
Jenn graduated from the University of Hartford with a degree in Elementary and Special Education. She started working at FRA in 2009 as a Special Education Teacher in the adult program. She has always wanted to work with students with disabilities. Jenn enjoys coming to work every day and seeing the difference she makes in her students lives and also the difference they make in her life!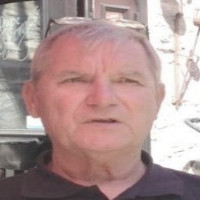 Joe Borowski, Teacher
Joe has a Master's Degree in Special Education from Jersey City State College and is a Certified Special Education Teacher. Master's Degree +32. Joe pursued a degree in Supervision and Administration. He worked as a Special Education Teacher for Jersey City Bd. of Ed. for 26 years. Joe is currently working as a Special Education Teacher at FRA for 9 years and enjoys it very much.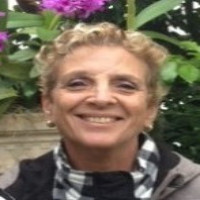 Paula Borowski, Teacher
Paula graduated Jersey City State College with a BA in Special Education Certified K-12. Georgian Court reading specialist certification. She was a Special Ed Teacher in the Freehold Regional High School district for 24 years. She is the recipient of New Jersey Teacher of the Year Award 2005 Freehold High School. Paula worked for the Department of Education writing activities for APA Alternative Proficiency Assessments. Paula has worked at FRA for 9 years.
Laurie Chiodo, Teacher
Laurie has a Master's Degree in Special Education and a Master's Degree in Elementary Education from Lesley University in Cambridge, Massachusetts. She has a BFA with a major in crafts and a minor in Art Therapy from the University of the Arts in Philadelphia, Pennsylvania. She was an eighth-grade inclusion teacher in Clinton Township and an Adjunct Professor in the Learning Disability Department at Brookdale Community College. Laurie is a mom to three kids and loves to read and cook. She can't wait to start at FRA!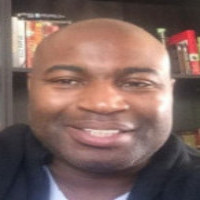 Phil Duck, Teacher
Phil has a Master's Degree in Special Education from New Jersey City University. As an educator, Phil is inspired by the words of Nelson Mandela: "Education is the most powerful weapon which you can use to change the world." He has taken this mantra to heart, doing his best to arm his students with the necessary knowledge to become productive members of society. Prior to coming to FRA, he worked for a number of years in the Fair Haven school district. He lives in Red Bank with his wife and two daughters. His mother and brother live three blocks away, which gives him a distinct advantage over his wife during arguments (her family is primarily in Kansas.) In his free time, Phil is either watching "The Walking Dead" with his girls, playing fantasy football and basketball, writing, or reading a hardboiled crime novel. His overloaded bookshelf at home is a testament to this last fact.
Jessica Hamburg, Teacher
Prior to coming to FRA, Jessica worked in the Bloomfield school district at the Carteret School as a 2nd grade special education teacher. Before Carteret, she worked in similar roles at several private schools in New York City and spent 5 years in the corporate world working for Bloomberg LP. Jessica received a Bachelor of Science Degree from Villanova University and a Master's Degree in Special Education and Elementary Education from New York University. She lives in Little Silver with her husband Brian, son (Reid, 6), daughter (Maya, 4), and puppy (Dugout, 7 months). In her free time, Jessica loves spending time with family and friends, exercising, and reading.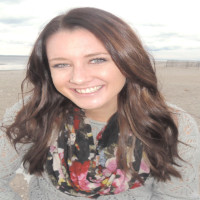 Kelly Conley, Teacher & Teacher Assistant
Kelly graduated from Fairfield University, minoring in Educational Studies. She always enjoys sharing her artistic talent and inspiring creativity in others. She is enthusiastic about encouraging students to express their feelings in new ways. FRA has positively influenced many of her family members, and she loves working in such a rewarding environment.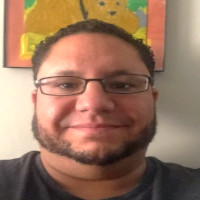 Brian De Leon, Teacher Assistant
Brian comes to FRA with over 9 years of experience. Starting as a direct support care person with Easter Seals and continues to date with several families, helping their sons' live independent lives. He worked for Life Work as a Job Coach, then transferred over to School for Children as a Job Coach, then a Teacher Assistant for 3 more years. Brian has volunteered for Vonage, Habitat for Humanity, Prevention First and the Chelsea by helping individuals complete their task and help modify jobs to better assist them. We welcome Brian and his vast experience to FRA.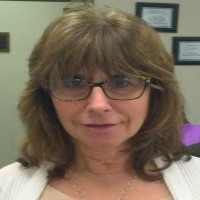 Cindy Garber, Teacher Assistant
Cindy has a BS Degree from SUNY. She worked as a job coach and Teacher Assistant in a school for special needs students since 2003. She has been with FRA for 5 years. She lives in Ocean with her husband. Her children are 27 and 23 years old. Cindy has been working with the special needs population for over 13 years. She loves coming to FRA every day because she loves working with the staff and especially the students.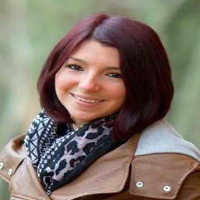 Amanda Piazza, Teacher Assistant
Amanda graduated from The College of New Jersey with a degree in Interdisciplinary Business. She has always enjoyed working with children and adults with disabilities and helping them reach their full potential. She has experience working at Eden Autism Services and volunteering with Special Olympics New Jersey. She did her mentorship in high school at FRA and is excited to be back and work with the amazing students and staff here once again.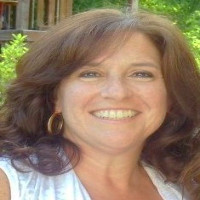 Joan Schlachter, Teacher Assistant
Joan graduated Towson University with a BS in Business Administration with concentration on Human Resource. From 2008 to 2011 she worked as a substitute teacher for the Ocean school district. Joan has been working at FRA since 2011. She enjoys coming to work and working with the adult population. Each day she learns something new from the students and hopes to see them grow and have fulfilled lives. Joan is a mother of two daughters and has been married to her childhood boyfriend for 24 years. She enjoys spending time traveling, going to live music events and spending time with her family.