Testimonials


"FRA has been a life saver for our daughter. We have had some difficulty finding a good fit for her abilities and interests, and FRA turns out to be exactly what she needs and wanted."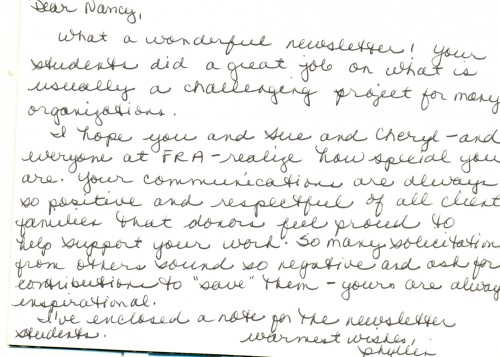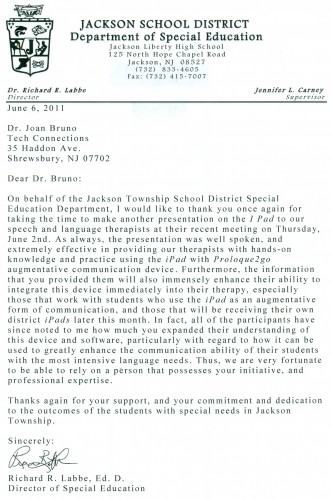 I am very thankful for Ms. Rodriquez's care and instruction for the time she spent with us.  I felt I was more her student than my son. I learned a great deal how best to communicate with him and help him communicate with his new world.
Sincerely,
AD
Syndnie C. , OT
Syndnie is an excellent therapist!  My son would not be where he is today if it weren't for her help and guidance.  She collaborated wonderfully with the other therapists as well as the service coordinator.  She provided me with numerous suggestions and resources.   My son looked forward to seeing her and she always came with a smile on her face!  Our whole family will miss her.  Words cannot express how grateful I am for everything she has done.  I would highly recommend her services to anyone in need of support.  She helped to change my son's life.
L.G.
Lisa S., PT
I will forever be grateful for the assistance Lisa provided.  Danielle (&Hanna), and the strategies she taught us to assist with gross and fine motor development.  Lisa was always available, listened to my concerns and went above and beyond what I would ever have imagined the services could have done for my children.
R.W.
Aileen J., Ed
In the short amount of time Aileen worked with Hannah, the strategies she provided worked extremely well and I was very satisfied with Hannah's progress.  Aileen always took the time to explain and re-explain if needed or if I wasn't present, to ensure I could maximize the effectiveness of the services being provided.
R.W.