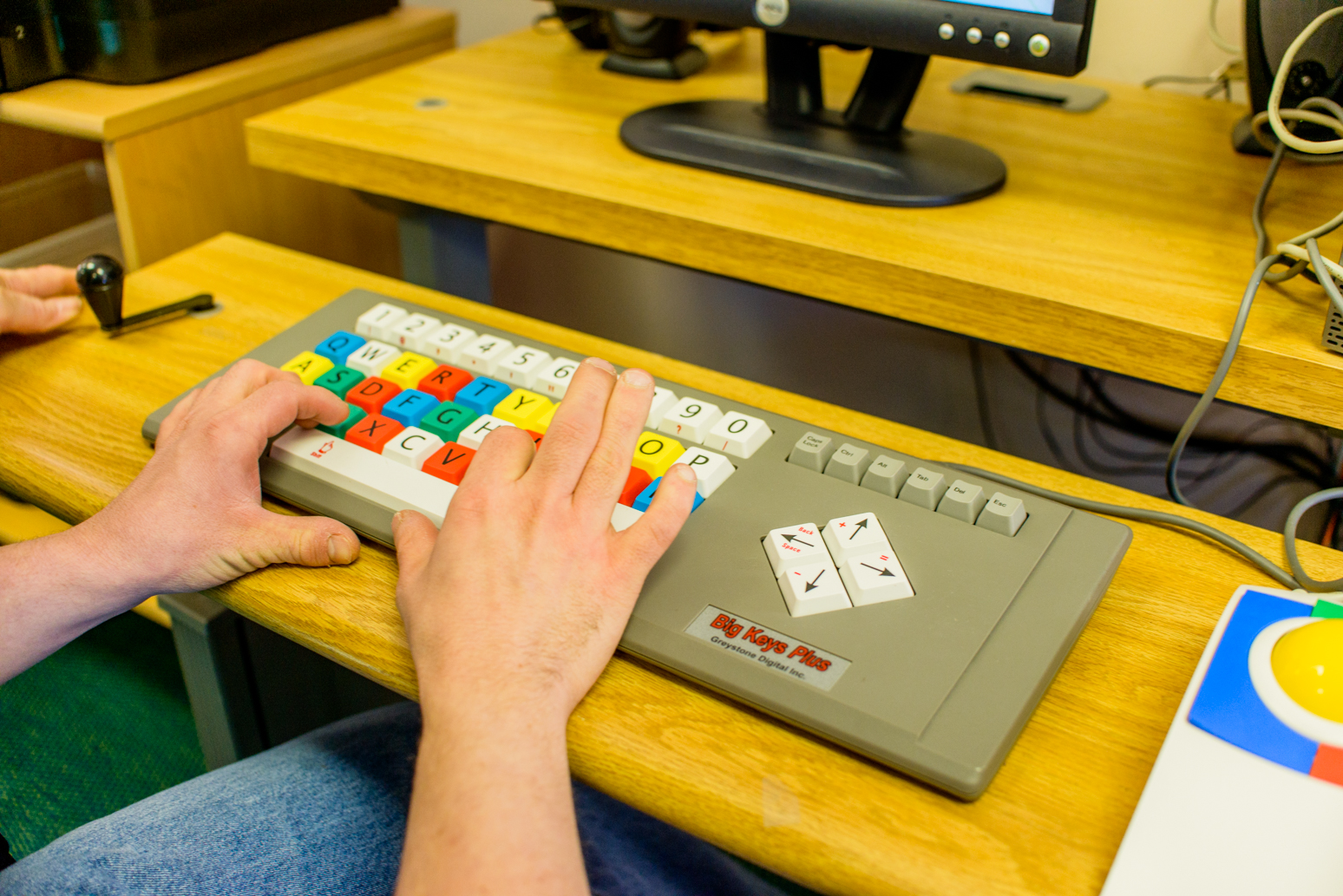 Assistive Technology Evaluations
---
No matter what the challenge, there are many options to find an appropriate solution for everyone to use the computer easier and with greater success. Take advantage of cutting edge technology and gain better computer access with assistive devices and/or software selection and needed customization. If you have a child, student, or an individual who has one or more of the following concerns, he/she might benefit from a technology evaluation:
Struggling with the writing process

Reading challenges or delays

Visual concerns

Fine motor difficulties

Physical limitations preventing the use of a standard keyboard or mouse

Difficulty with attention and time on task

Needs a multi-sensory approach to learning
The TECHConnection offers an extensive variety of assistive technology devices and software, available from most national, major A.T. vendors. You will be amazed by the many opportunities to try out various product types and compare product costs.
Finding the right solution makes a world of difference! Be confident knowing that there are many no-cost and low cost assistive technology options that can be identified at the TECHConnection. Consider having an individualized evaluation to identify your specific needs and solutions. Our AT Specialists, most of whom are also NJ certified Special Educators provide exceptionally high quality services.
FREQUENTLY ASKED QUESTIONS
ASSISTIVE TECHNOLOGY EVALUATION FORMS