Michael G. Bell was born in Red Bank and resided in Oceanport in his "house on the river" which he proudly built. Michael graduated with a BS from Lafayette College, Easton, PA where he was a member of Phi Delta Theta. He went on to receive an MBA from Monmouth University, West Long Branch. Michael prided himself in becoming a successful entrepreneur, which supported his desire to be philanthropic. He opened an Option Care franchise in 1995 and ultimately retired in 2008. With longtime friend Michael Hoffman, they were partners in B & H Development building custom homes.
As a previous Shrewsbury resident, Michael's involvement with the community included Councilman, Planning Board Member, President and Captain of the Shrewsbury First Aid Squad, Coach and Scout Leader. While living in Oceanport, he was a member of the Oceanport First Aid Squad and volunteered for Habitat for Humanity.
He passionately served on the board for Family Resource Associates and was a Legatus member. Michael was a member of the Monmouth Beach Bath and Tennis Club as well as Navesink Country Club. He and wife Cathy enjoyed a second home in Tequesta, FL, where he was a board member of the Riverbend Condominium Association and member of the Riverbend Golf Club as well as the Tequesta Country Club.


 
Pictured here with son Toby, Michael was an FRA parent since 1982, volunteering prior to joining the FRA Board in 2008.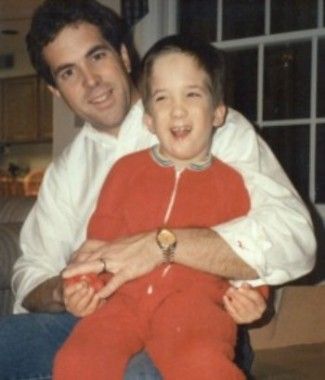 Thomas "Toby" O'Brian Bell
Groups are in part possible by the generosity of The Michael G. Bell Family. There is no charge for participation.
Siblings of children with special needs often have a lot of questions and concerns, and FRA groups provide an opportunity for children to safely explore these feelings with others in similar situations. Monthly group sessions are fun and combine art, storytelling and role playing as tools for talking about differences and solving challenges.