Welcome to Family Resource Assoc., Inc.

Follow us on Facebook and Twitter!
---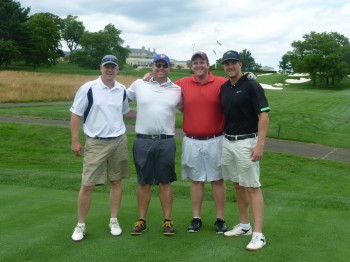 Fantastic time at FRA's 34th Annual Golf Outing!
Click here to see the slideshow.
More photos to follow next week!
---
REGISTER NOW:
SUMMER SESSION LEAP PROGRAM IN SHREWSBURY
 2015/2016 ADULT CLASSES & PROGRAMS
New!!    Adult Education Classes at our
NEW BRICK LOCATION !!
Adult Education Classes in BRICK
Monday - Friday
135 Salmon Str. Brick, NJ  08723 (St. Thomas Lutheran Church Bldg)
CLICK HERE FOR  2015/2016 CLASS DETAILS, REGISTRATION & CALENDAR.
Adult Education Classes in SHREWSBURY
Classes Held at FRA in Shrewsbury. Keep learning by exploring new and fun subjects that interest you. Using a computer, students partake in various activities to help continue their reading, writing and thinking skills. Make new friends. Learn amazing things you can do on the computer, even without experience.
CLICK HERE FOR 2015/2016 CLASS DETAILS, REGISTRATION & CALENDAR
Adult Education Classes in EATONTOWN
NEW Class Offerings!
Classes Held at Hawkswood Collaboratives, 270 Industrial Way, Eatontown, NJ. A series of classes that address vital aspects of gaining skills for independence.
NEW EARLY CURRENT EVENTS CLASS being offered for Eatontown participants from 8:30 - 10:00 AM
CLICK HERE FOR 2015/2016 CLASS DETAILS, REGISTRATION & CALENDAR.
Dance with Jay in SHREWSBURY & BRICK
Classes Held at FRA in Shrewsbury and NEW BRICK LOCATION. Ages 13 and up Learn all of the moves to enjoy your next dance or social. Hip-hop, free style, slow dancing and Latin dances will be taught. Have fun each week and stay fit.
Karate in SHREWSBURY
Classes Held at FRA in Shrewsbury. Ages teen thru adult Karate exercises will help build focus, balance, strength and confidence. These skills will encourage self-discipline, boost self-esteem, and help to gain respect for self and others through weekly activities.
---

It is with great shock and sadness that we share with you that Michael Bell, President of the FRA Board of Trustees, has died of a sudden heart attack.  Michael has been very involved with FRA for almost 30 years in numerous capacities; most recently in his role as a board member.   He has served as Vice President, as well as remained an active member of our Finance Committee and Chair of our annual Golf Outing at Navesink Country Club.  As a strong supporter of FRA and our programs, he and his family are the main contributors of Toby's Friends sibling programs at FRA, keeping this program free to all of our families.  This is named in memory of his oldest son Toby (who pre-deceased his father) and who was a cherished part of our FRA family receiving services as a child, and whose siblings greatly benefited from the sibling group. 
The passing of Michael is a great loss to his family, to FRA and to the communities he served as he was also very involved locally with both Shrewsbury and Oceanport, as well as in Tequesta, Florida.  He was truly a humanitarian who cared for many and passionately made a difference to our world.  The family has asked that contributions be made to Family Resource Associates or to the First Aid of your choice.
Please join me in sending your sympathies to his wife Cathy, sons Chael, Brian and Kevin and to his family.  Our caring thoughts are with them.
---

Color Me Belmar - Run for FRA
Congratulations to all of our runners/walkers who showed up for our first ever Color Me Belmar - Run for FRA on the beautiful (yet rainy/windy) beaches of Belmar on Saturday, October 11th.  The event was a success and will be back bigger and better next year!  Our thanks to WRAT Radio 95.9 and our Generous Sponsors MUSCLE MAKER GRILL and INVESTORS BANK!  
---
---
FRA's 33rd Annual Golf Outing
Monday, June 16, 2014
What an incredible day it was for our 33rd Annual FRA Golf Outing! We were thrilled to have near 90 golfers enjoying the beautiful weather and scenic views at the Navesink Country Club in Middletown, NJ.
Click to continue article and view photos of the day!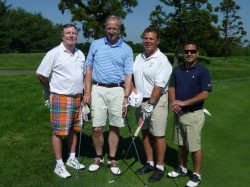 ---
PossAbilities Walk & A DAY OF SPORTS PLAY with Monmouth University HAWKS
held Saturday, May 3, 2014 at Monmouth University, West Long Branch, NJ MU MAC Center
The FRA PossAbilities Walk and Day of Sports Play with the MU Student Athlete Peer Leaders was a fun filled day for everyone! An awesome group of MU athletes shared their sports talents and good nature with all of the FRA students at Kessler Field. Fortunately, we had great weather and many wonderful new friends made the day really terrific. A big Thank you goes to Monmouth University Athletic Department's Vanessa Christensen who organized the day. continue article
---
---
Become a FAMILY CIRCLE MONTHLY DONOR!
Click for details.
---
Let us introduce our First Class of
FRA AMBASSADORS Click here.
FRA Ambassadors are adults with disAbilities who have achieved many accomplishments in their lives and who have an affiliation with FRA, some since they were infants.
Services & Programs