Welcome to Family Resource Assoc., Inc.

Follow us on Facebook and Twitter!
---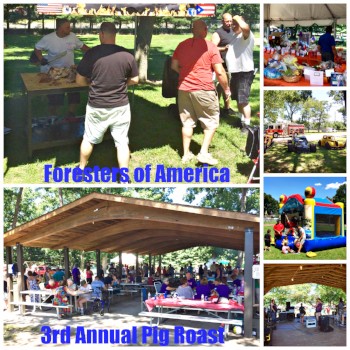 Foresters Of America's 3rd Annual Pig Roast – Sunday, 8/7/16, 1:00 – 6:00 at Pine Park, Lakewood Country Club Drive & County Line Rd. 
Lots of fun!
Gift Auction, Live Bands plus DJ, 50-50, Music, Food, Children's Activities!!  
Click for details or to make a DONATION.
---
---
2016/2017 ADULT CLASSES & PROGRAMS
REGISTER NOW!
2016-2017 Class Calendar
Adult Education Classes in SHREWSBURY
Classes held in Shrewsbury. Keep learning by exploring new and fun subjects that interest you. Using a computer, students partake in various activities to help continue their reading, writing and thinking skills. Make new friends. Learn amazing things you can do on the computer, even without experience.  **Please note the Tues. & Weds. classes in Shrewsbury are not available due to those who have registered for the full-year class.  This includes Yoga.
CLICK HERE FOR 2016/2017 CLASS DETAILS, REGISTRATION & CALENDAR
Adult Education Classes in EATONTOWN
Classes Held at Hawkswood Collaboratives, 270 Industrial Way, Eatontown, NJ. A series of classes that address vital aspects of gaining skills for independence.
CLICK HERE FOR 2016/2017 CLASS DETAILS, REGISTRATION & CALENDAR.
Adult Education Classes in BRICK
135 Salmon Str. Brick, NJ  08723 (St. Thomas Lutheran Church Bldg)
CLICK HERE FOR  2016/2017 CLASS DETAILS, REGISTRATION & CALENDAR.
Dance with Jay in SHREWSBURY & BRICK
Classes Held at FRA in Shrewsbury and NEW BRICK LOCATION. Ages 13 and up Learn all of the moves to enjoy your next dance or social. Hip-hop, free style, slow dancing and Latin dances will be taught. Have fun each week and stay fit.
Karate in SHREWSBURY
Classes Held at FRA in Shrewsbury. Ages teen thru adult Karate exercises will help build focus, balance, strength and confidence. These skills will encourage self-discipline, boost self-esteem, and help to gain respect for self and others through weekly activities.
Gymboree
Classes Held at local Gymboree Center in Red Bank. Ages up to and including age 3.
A toddler group movement program run by FRA's physical therapist and Gymboree teacher.
Click here for detailed information for FALL 2016 Session.
---
---
---
---
---
The South Knolls Men's Club of Jackson Comes Through Again with Wonderful Support for Our Programs!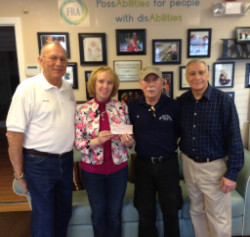 ---
Become a FAMILY CIRCLE MONTHLY DONOR!
Click for details.
---
Services & Programs