Overview and Application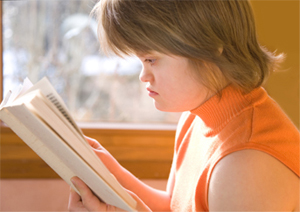 The following article was written by Sydney Sachs, for the Monmouth Reform Temple Newsletter. Sydney learned about FRA at MRT's volunteer fair last October, and she has been volunteering here ever since. We hope her words inspire you to help others:

       "Once a month I volunteer at TECHConnection at FRA in Shrewsbury. FRA, or Family Resource Associates, offers this program every Saturday from 10AM to 2PM for teens and young adults with disabilities. At the program, the students take part in several hands-on activities including working with computers, arts & crafts, and cooking. On computers, the students practice their typing skills using online programs and recently creating their own email addresses. Each student designed their own email account and traded email addresses, so now they are able to contact fellow students throughout the week. During arts & crafts, projects are made with a topic pertaining to the current time of year or a holiday that falls around the same time. The students also work together in the kitchen, practicing listening and social skills. They not only prepare their own lunches and create a snack to take home, but they set the table and clean the dishes when they are done eating. This program does not just teach the students new things, it teaches the volunteers things about themselves that they never knew before. If I had never heard of FRA at last year's Mitzvah Fair, I would have never learned that I enjoyed working with people my age with disabilities. It also reminded me to never judge a book by its cover and to not hesitate when offered the opportunity to try something new and unique."
Click Here for our Volunteer Application