SW75, SW76 BLUETOOTH SWITCH INTERFACE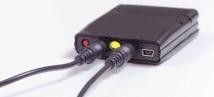 Allows people with physical disabilities use switches to access their favorite iPhone, iPad, and iPod Touch applications.
SW73, SW74 BLUETOOTH SUPER SWITCH (YELLOW)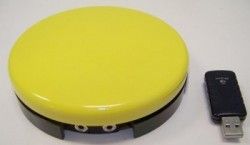 The Bluetooth Super Switch is a wireless access device ideal for the iPad or computer with built-in Bluetooth capability. The cordless Super Switch works by Bluetooth 2.1 for simple pairing at a range of over 50 feel and will work with any app that has been programmed for switch access.
M133 JUST MOBILE ALUPEN (RED)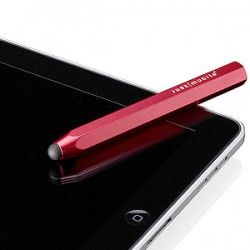 Just Mobile AluPen is a chunky pencil-shaped stylus that gives you precise control over your iPad, iPhone and iPod touch. Sculpted from aluminum, with a soft rubber nib, the AluPen makes drawing and writing a uniquely smooth experience. This is why it's the essential accessory for creative tableteers. With its pencil styling, the AluPen is perfect for painting, drawing, and writing on your iPad. It works great with drawing and painting apps. The rubber tip moves smoothly across the screen without it sticking. The length is perfect for the hand with a thickness that makes it comfortable to grip.
M134 MAGIC ARM IPAD HOLDER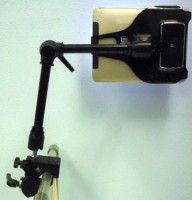 The magic arm can be positioned perfectly so that there should be no effort on the part of the user to operate the iPad.